Chapter 11 Subchapter V—A Lifeline for Small Businesses During COVID-19
Subchapter V of the Bankruptcy Code might be the financial lifeline that your business needs to survive Covid-19. Many small businesses consult with bankruptcy lawyers to learn that general Chapter 11 bankruptcy is too complicated and expensive for them to file. This new Subchapter makes a business bankruptcy under Chapter 11 a more viable option with it being less expensive, faster, and less complicated.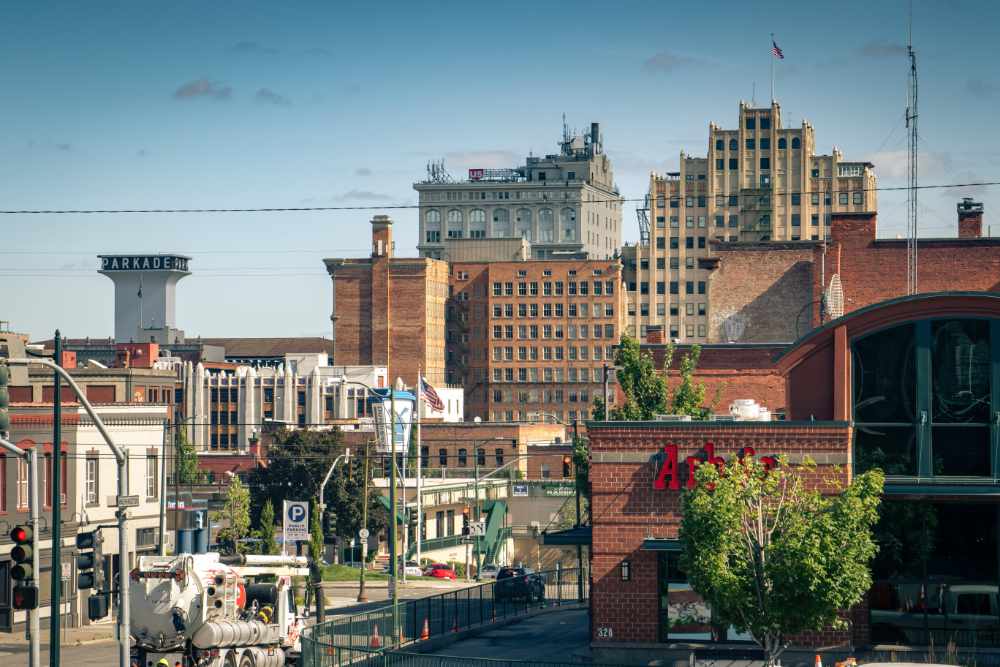 What is Subchapter V Chapter 11?
The Small Business Reorganization Act (SBRA) was signed into law in April 2019. SBRA created a new subchapter of Chapter 11 called subchapter V. Subchapter V, allows businesses to file for bankruptcy in a much more streamlined and cost-effective reorganization than a traditional Chapter 11 bankruptcy. This subchapter contains provisions and options that are not available under a normal Chapter 11 Bankruptcy.
What Did Subchapter V Modify or Eliminate From Traditional Chapter 11 Requirements?
Traditional Chapter 11 is still available to businesses. But now a business when filing can elect to file under Subchapter V, which modifies the normal rules and allows a business to reorganize under simpler rules, making the bankruptcy faster and more cost-effective.
Who is Eligible for a Subchapter 5 Bankruptcy?
For Subchapter V eligibility, a debtor (whether an entity or an individual) must be engaged in commercial activity and its total debts—secured and unsecured—must normally be less than $2,725,625. But this figure was raised to $7,500,000.00 in the Cares Act.
At least half of those debts must come from business activity. The debtor's principal activity cannot be a single-asset real estate operation. Also, the debtor, when filing, must elect to proceed under Subchapter V.
What Are the Debt Limits for Qualifying for Subchapter V?
Until the Cares Act, only a business debtor (either an individual or business entity) with noncontingent, secured, and unsecured debt less than $2,725,625.00 in debt could elect for Subchapter V treatment. The Cares Act increased the debt limit to $7,500,000.00, excluding debts owed to insiders.
This means that the companies' total noncontingent liquidated secured and unsecured debts as of the date of the filing of the bankruptcy petition or the date of the order for relief must not be more than $7,500,000.00, excluding debts owed to insiders, i.e., business partners or affiliates.
How Many Years Can a Business Spread Out its Debts Under Subchapter V?
A Subchapter V Bankruptcy would usually propose to repay debts over a 3 to 5-year timeframe. However, this timeframe can be altered or extended in certain circumstances by the Court.
Is There a Trustee in Chapter 11 Subchapter 5 Bankruptcy?
Yes, there is a Trustee. But it's not the United States Trustee who's assigned in standard Chapter 11 cases. This saves the business money because Subchapter V exempts small business debtors from paying United States Trustee fees, which are fees based on a company's disbursements, further reducing administration costs.
The Subchapter V trustee does not take possession of a debtor's assets and cannot sell those assets. The trustee in a Subchapter V is more like an advisor and handler than a typical Trustee. They facilitate the development of the consensual reorganization plan, appearing at major hearings, and ensuring that the debtor makes timely payments under the plan. The debtor pays the Subchapter V trustee.
Can a Subchapter 5 Bankruptcy Protect Small Business Owners Personal Assets?
In some cases, yes, because many small business owners personally guarantee business loans or pledge their personal assets for a business loan or debt. So to the extent that the business can stay in business and operational, it can repay those debts, and thus they never go into default and have to be repaid by the owners or their personal assets.
A Subchapter 5 plan can modify the rights of a creditor secured by a security interest in the debtor's principal residence. This applies if the loan secured by the residence was not used to acquire the residence but was used in connection with the debtor's business.
For example, suppose an individual had to pledge the equity in their principal residence for a corporate business loan. In that case, the bankruptcy plan could, in some cases, remove or modify this security interest from the principal residence.
Are There any Hidden Risks for filing Subchapter V?
Not really. But there are always some risks in legal matters. Having an experienced lawyer represent you is usually the best way to minimize the risks. It's their job to see those risks in advance and advise you and protect you from them, if possible.
What is the Process of Chapter 11 Subchapter 5?
There are many steps to a business bankruptcy filing, and usually, they involve considerable planning and work. Below is a basic outline/timeline of what a Chapter 11, Subchapter V bankruptcy looks like.
Consult with a qualified bankruptcy attorney.
Provide your attorney with Information.
Your attorney prepares the business bankruptcy filing.
Filing Chapter 11, subchapter V bankruptcy. A business balance sheet, statement of operations, cash flow statements, and federal tax returns must also be filed in this step.
The Bankruptcy Court appoints a trustee.
The Bankruptcy Court holds a status conference within 60 days of the filing of the bankruptcy petition.
The Debtor files their Plan of Reorganization, which must be done within 90 days of the filing of the petition, unless the Court allows for an extended timeline.
Usually, there will be no Creditors Committee, which is another way Subchapter V's are less expensive and streamlined than a traditional Chapter 11.
The Court holds Confirmation Hearing in which it either approves, modifies, or denies the Plan Confirmation.
Discharge, the Debtor receives an Order of Discharge. In a consensual plan, the Debtor will receive a discharge at confirmation, and without a consensual plan, the Debtor will receive a discharge if he completes all plan payments as proposed by the plan.
Make the payments and carry out the provisions in the Plan of Reorganization.
COVID-19 Is Causing Cataclysmic Disruption—If Your Business Is on the Brink of Insolvency Chapter 11 Subchapter V May Be the Answer
Many businesses are currently facing unprecedented financial pressure. Some, only a few months ago, were earning record profits. Now, with the changes that COVID-19 has brought to many businesses, they're struggling to survive.
In some cases, Subchapter V may allow a small business to responsibly pause their obligations for long enough to negotiate with lenders, landlords, and other creditors. Hopefully, they'll be able to resume normal operations once the immediate health peril subsides.
If you have a struggling business and want a free business consultation to see if a Subchapter V will help your business, please reach out to us. We are here to help! Call (509)921-9500 to schedule an appointment today or submit our no free no-obligation consultation form.
Free Consultation
Real concern, real help, and the consultation is free.