Chapter 7
Chapter 7 is a liquidation bankruptcy that wipes out most of your general unsecured debts such as credit cards and medical bills without the need to pay back balances through a repayment plan.
Chapter 13
Chapter 13 is a reorganization bankruptcy designed for debtors with regular income who have enough left over each month to pay back at least a portion of their debts through a repayment plan.
Bankruptcy Attorney in Spokane Valley
Consider Bankruptcy and Get Your Life Back!
Those considering bankruptcy are often concerned about their reputation and credit as well as their feelings of self-worth. Many people struggle to make their minimum monthly payments on credit cards let alone other financial obligations. The stress of meeting these monthly obligations is often difficult on your health and well being—as well as your relationships.
Bankruptcy is available to give consumers who have become slaves to an unmanageable debt load as an option to have a fresh financial start in life.
We are a bankruptcy law firm located in Spokane, Washington. If you're considering declaring bankruptcy contact us for a free consultation to find out if filing bankruptcy is the right option for you.
Real concern, real help, and the consultation is free
What's the Difference Between Chapter 7 and Chapter 13 Bankruptcy?
Chapter 13 allows for reorganization while Chapter 7 calls for outright liquidation—or straight bankruptcy.
Chapter 7
, also known as "fresh start" bankruptcy, is a form of debt relief intended to help individuals and families who are overwhelmed with unsecured debt, such as credit card debt, medical bills, and personal loans.
Advantages of filing chapter 7
Prevent creditors from filing lawsuits against you
Stop collection efforts and wage garnishment
Get a fresh start on your financial future
Become debt free within 3 months of filing
protect your personal property
Chapter 13
, also known as "reorganization bankruptcy" is a form of debt relief intended to help married couples or individuals who are overwhelmed with debt, but make too much money to qualify for chapter 7 bankruptcy, or who have substantial equity in real estate.
Advantages of filing chapter 13
Stop collection efforts, wage garnishment, or foreclosure
Keep your house, car, and other valuable assets
Reduce the amount of debt you owe
Negotiate an interest-free repayment plan with creditors.
3 Easy Steps to a Fresh Start on Your Financial Future
Get expert and experienced counsel on which chapter of bankruptcy will provide the best form of debt relief for you.
Allow our law firm to go to work for you, halting collection efforts, protecting your assets, and discharging your debts.
The bankruptcy process can be complicated. The bankruptcy code and laws that govern provide a number of hurdles.
There are forms that must be prepared properly. You must properly disclose all assets. Making a misstep in the process of filing for bankruptcy can have serious repercussions, including a denial of your case.
With over 23 years of experience, we can ease your way. If you're considering filing for bankruptcy in Spokane or elsewhere in Washington state and are looking for a bankruptcy law firm, we can help—starting with a with a free consultation to assess your situation.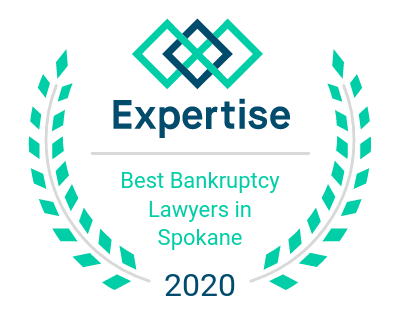 Bankruptcy is an Available Option for Those Who Really Need a Fresh Start in Life
If you're considering declaring bankruptcy, if you've experienced a loss of income, an accident, medical issues, went through a divorce, found yourself seduced by the never-ending offers of credit and cash advances or some set of circumstances beyond your control—we can help. Whatever the reason for your current financial circumstances, bankruptcy is an option to consider.
How Bankruptcy Can Help You
Become Debt Free with a bright financial future
Fast Debt Relief (Most Clients Are Debt Free In 3 Months)
Stop Collection Efforts, Wage Garnishments & Foreclosure
Save Thousands Of Dollars In Restitution To Creditors
Protect Your Valuable Assets From Your Creditors
Hard work and integrity—it's what we're founded on.

The Law Office of Robert C. Hahn, III, P.S.
Real concern, real help, and the consultation is free